The quick order screen allows you to quickly add items to a cart via one of two methods:

Quick Order – enter multiple item numbers and quantities to add to cart

Upload Items – upload a CSV files of items and quantities to be added to cart
Quick Quote/Order

If you already know the item numbers of the items you wish to add to cart, enter as many as necessary along with quantity and quickly add multiple items to your cart.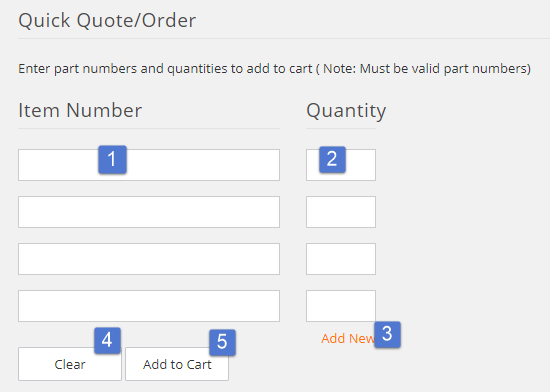 Item Number – specific item number of item to be added
Quantity – quantity of specified item to be added.
Add New – will allow you to add additional rows to the form.
Clear – will clear any information entered into the form.
Add to Cart – will add all specified items and quantities to cart.
Upload Items
Use the template provided on the screen to enter items and quantities into a CSV file which may be uploaded later to add items to cart.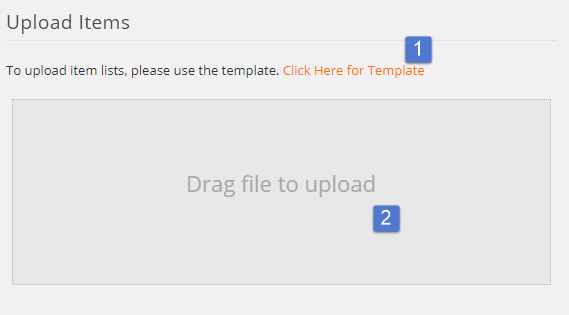 Click to download template. (CSV files should contain two columns with headings Item Number and Quantity)

Drag and drop completed file into this space to quickly add items to a cart.

Upon dragging file into upload area – Quick Quote/Order section will be populated with information from file.
Example
File used:

Output: